–
The MSR has proven itself exceptional for home defense. Here is how to optimize yours even better.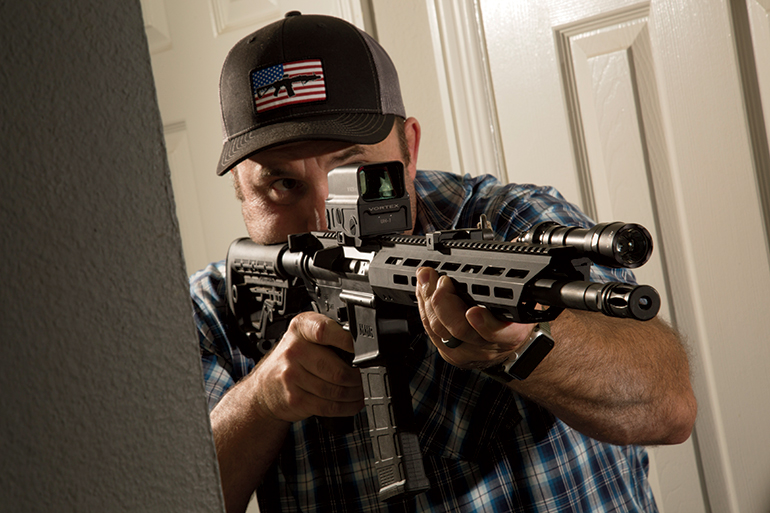 At a recent media event, I was made aware of a survey done by the National Shooting Sports Foundation on ammunition purchases. More than 12 percent of the respondents said they had purchased rifle ammunition in the past year for the purpose of self-defense. Not ammunition, rifle ammunition.
The results shouldn't have surprised me as much as they did. I was reminded that the NSSF did a survey of over 12,000 respondents in 2010, and home defense was the No. 2 reason (behind recreational shooting and before hunting) for owning a "Modern Sporting Rifle," the NSSF's term for AR-15-style rifles.