Weatherford Democrat, by Maggie Fraser,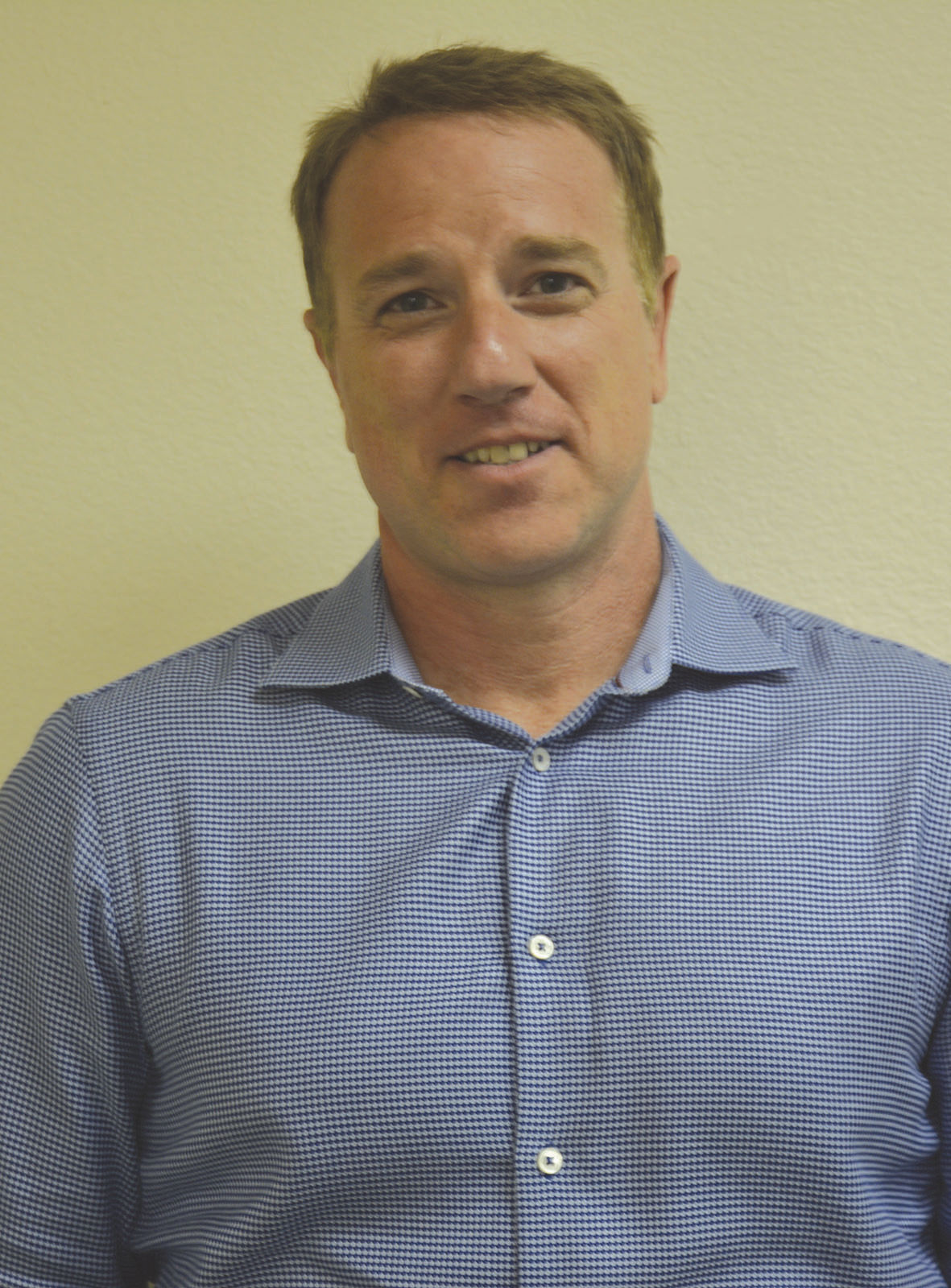 State House Rep. Pat Fallon officially announced his candidacy for Texas Senate District 30 Tuesday in an interview with Weatherford Democrat news staff and criticized his opponent, incumbent Craig Estes, as "an absentee landlord."
"Where have you been? You've been an absentee landlord. You've been asleep at the switch," Fallon said of Estes's 17 years in the Senate. "If you haven't been around for years and you suddenly start showing up because you're in a contested primary, people are going to see through it. It's very transparent. He has squandered his incumbency because he has not been anywhere. At forums, I'm going to look him right in the eye and ask him: 'Where have you been?'"
During the interview at the Democrat office, Fallon confirmed for the first time that he will challenge Estes in next March's Republican primary after saying for weeks in appearances during appearances in the senate district, which includes Parker County, that he "probably" will do so.
Messages to Estes requesting comment were not returned by deadline Tuesday.
Fallon, who has represented House District 106 (Frisco, Denton County) since 2013, said he will take a "radically different" approach to interacting with constituents in Senate District 30, which in addition to Parker County includes 14 other North Texas counties.
"I think you need to go and talk to the people. How the hell are you going to represent someone if you never talk to them? They're going to try and paint me as the Dallas city slicker, and he's the good ol' boy from Wichita Falls," he said. "Regardless of what world view you have, nobody likes the guy that won't even listen, won't talk to you, won't try to hash out differences or celebrate being on the same page.
"I'm everywhere, all the time, every day. I can focus all of my time on this."
After speaking with mayors, school superintendents, county judges and other local officials in Senate District 30 over the past year, Fallon said he noticed a pattern: Many officials, some of whom had been in office for years, had never met or spoken to Estes.
"I wasn't all happy with some of his votes… So I got the microscope out, and I thought, 'I should run against this guy. It sucks that he's never in Denton County. I don't know what the other counties think, but I'm going to find out," he said. "I've talked to 15 superintendents [in Senate District 30]. Save one, none of them have ever even spoken with him.
"I started talking to some more folks… And one mayor said to me, 'I've been mayor for 14 years and I've never met the man.' Another mayor told me that 'We've learned to get along without a State Senator, and we go to our State Representative for everything.' Another mayor told me that 'He's kind of like Sasquatch: We've had sightings, but we're not sure he exists.'"
In response to a question regarding a controversial bill filed by Fallon in the last regular session that would have prevented people hit by a vehicle during a protest from suing the motorist who hit them, Fallon said the issue "was blown out of proportion."
"It's a dangerous situation when someone is politically protesting and they want to stop traffic… It was a disincentive for people to try and stop traffic [during a protest]," he said. "If you take all due care as a motorist and someone is illegally protesting without a permit, and you get struck by that car and they were taking all due care, that person cannot sue the motorist.
"I want them to use a sidewalk, or get a permit and go down the road you're supposed to go down. Don't start linking arms and try to stop I-20 or I-35… it was only a civil thing, and it got blown out of proportion. I got all kinds of hate mail. I started responding… and most people didn't want to hear it. That infuriated a lot of people."
If Fallon is elected to the Senate, he said he might introduce similar legislation that would "increase penalties for blocking traffic" in the next regular session.
On the subject of involuntary annexation, Fallon said he is "vehemently opposed," citing the recent protest by Zion Hill residents against Weatherford's involuntary annexation plan.
"I am a fierce opponent. Cities don't have rights; people have rights. I am perfectly content with voters having a say in whether or not they want to be annexed," he said. "It's white hot in Zion Hill. They had 160 people at their last meeting. They are fired up about this… Sometimes, cities maybe grow a little too quickly and they can't provide the services, and there are de-annexation issues you can file for after two and a half years.
"One of the first bills I'll file in the Senate is to shorten that two and a half years. Because if you annex, you better be able to provide services within a reasonable amount of time… I think two and a half years is too long."
While Fallon praised Lieutenant Gov. and Senate Majority Leader Dan Patrick and said he had "a working relationship" with him, he said House Speaker Joe Straus "shouldn't be" in that position because of the way he was elected.
"I'm a big fan of Dan Patrick's. I really am," Fallon said. "Obviously, you don't always agree with what everyone does. But I'm a big fan of the way the Senate's been run… Dan Patrick is elected by the citizens of Texas. The Speaker of the House is elected by 150 members, which is a very narrow filter if you consider that there's almost 30 million people in this state.
"My contention is and always will be that the Speaker of the House of Texas should be selected, if Republicans are in a majority, by the Republican caucus… In 2009, [Former House Speaker] Tom Craddick was having issues with the House. It was buckling… 65 Democrats got with 12 Republicans to elect Joe Straus as Speaker.
"I would say that's the wrong way to select a speaker in a Republican-majority House. If you cannot gain and garner a majority of Republicans in a body that's 95 republicans and 55 Democrats, then you shouldn't be Speaker of the House."
On the subject of school finance, Fallon said he was not supportive of vouchers but did favor funding for charter schools.
"I've moved off vouchers. I was very pro-school choice – and I still am – but I'm a data driven guy. I want substantive data that vouchers will improve education for a sizable number of children. But I haven't seen it yet. I'm not saying it doesn't exist, but I haven't seen it yet," he said.
"I like charter schools… The biggest thing I hear from them [public school districts] is that they want the standards to be the same for charter schools," he said. "I'm not saying we need to double or triple the funding for charter schools, but it's a nice option to have. If you look at people who homeschool their children or pay for them to go to private school, in a hyperbolic example, if those kids went to public schools, the state would be burdened with a lot more kids and it would cost a lot more money.
"So it's not a bad thing when people choose to take those options… I've heard really good things so far."
The state primary election is set for March 6, 2018.